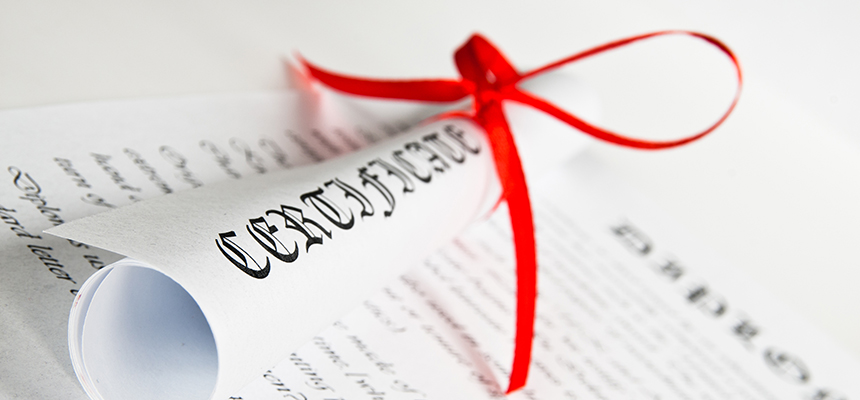 M.A.T.
The Master of Arts in Teaching (M.A.T.) in Early Childhood Education and Childhood Education is a one and a half year, clinically-rich graduate program, designed to prepare men and women with the knowledge and skills required to be innovative and effective classroom teachers. Designed for teachers without certification, the program is offered in an evening/weekend format to maximize the integration of core curricular studies and theory with practical application and professional reflection.
Program Goals
In the context of the missions of Olivet University and Olivet Academy, completion of the Masters of Arts in Teaching program will enable students to:
Grow in likeness to Christ as master teacher
Develop advanced knowledge of curriculum, child development, and instruction
Interpret contemporary educational issues by applying educational theories and principles consistent with a faith-based philosophy
Develop professional competencies to serve children and families as effective and innovative teachers committed to the highest standards of professional practice
Specific Admissions Requirements
Admissions criteria are as follows:
An earned Bachelor's degree in Liberal Arts and Sciences subject or Interdisciplinary Field from a CHEA or USDE- accredited College or University.
Submission of a certified copy of the transcript is required.
3.0 cumulative grade point average, or its equivalent, in the program leading to the baccalaureate degree.
Completion of the Olivet University Application Form.
Two recommendations from persons who can attest to the applicant's strong Christian character, potential for effectiveness in Christian teaching, and the scholastic ability and emotional maturity to handle a higher education experience.
A written essay, approximately 1200-1500 words in length, describing their personal faith in Jesus Christ and their reason for becoming a teacher.
Applicants must also submit their admission essay describing their reason for applying to the University and their study plan.
Graduation Requirements
In order to graduate with a Master of Arts in Teaching degree from Olivet University, the student must:
Complete no less than 54 credit hours;
Maintain a GPA of 3.0 (B average) or above;
Complete all degree requirements within the time limit, unless extenuating circumstances exist;
Receive a passing grade of B (3.0) or better for all field experience evaluations;
Demonstrate proficiency of knowledge and skills in child development, curriculum,
assessment, instruction, and differentiation with a grade of B (3.0) or above; and
Satisfy all financial responsibilities of the university.
Students are subject to the Masters of Arts in Teaching degree requirements of the catalog of the year in which they entered.
Time Limits
The Masters of Arts in Teaching degree is normally completed in two (2) years, including one summer, while serving as a teacher, teacher assistant, or teacher aide in Olivet Academy. Except under extenuating circumstances, all requirements of the degree must be completed within three (3) years of the date of enrolling. Students who have not completed the requirements within three (3) years, must apply to the Program Director of the Masters of Arts in Teaching Program for approval to request an enrollment extension. If approval is granted, the student must apply to the Registrar's Office for an enrollment extension every term, up to a maximum of four (4) years from the date of enrollment.